Superfood Face Firming Serum 30ml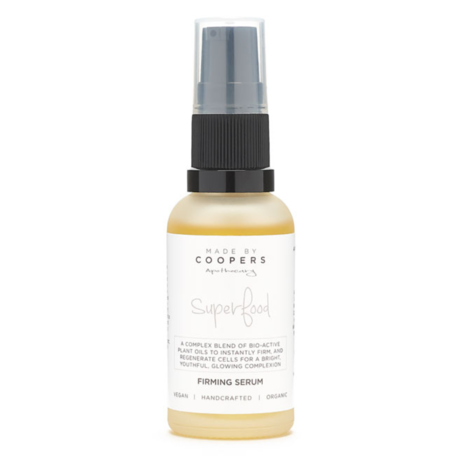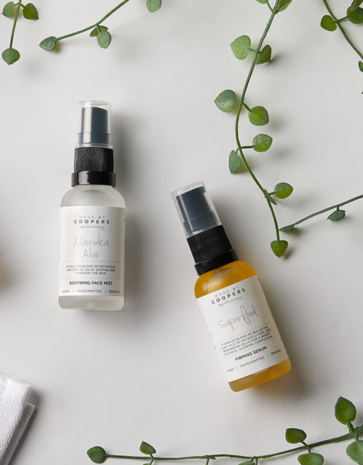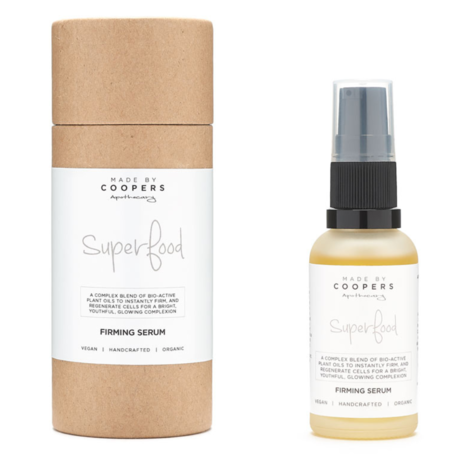 Product description
Need a moisturiser to hydrate the skin? Not when you care for your skin with Superfood Face Firming Serum from Made by Coopers. This nourishing serum based on botanically active ingredients leaves the skin feeling hydrated and supple, making a separate day cream unnecessary. The bioactive plant oils in Superfood Face Firming Serum nourish skin cells, firm and regenerate the skin for a clear, youthful and radiant complexion. Antioxidants, omegas and vitamins protect the skin, intensively moisturise it, combat premature skin ageing and ensure optimal cell renewal, keeping the skin radiant and young. Superfood Face Firming Serum gives the skin a radiant glow and a fresh complexion.
Ingredients
Pomegranate. Full of protective antioxidants, omega 5 and ellagic acid, a substance that prevents UV damage.
Chia. Rich in omegas, for young, radiant skin.
Broccoli. Rich in vitamins A, C and K.
Baobab. Rich in protective antioxidants.
Passion flower. Full of omega 3, 6 and 9, vitamin C, for hydration and protection.
Black cumin. With vitamins A, B, and C, potassium and magnesium.
All benefits
Natural, plant-based serum full of superfoods
Intensively moisturises the skin, no need to use a moisturizer
With antioxidants, omega fatty acids and vitamins A, B, C and K
Keeps the skin supple, elastic and young
Gives a radiant glow and a fresh complexion
Sustainable and 100% natural
Vegan and cruelty free
Does not contain parabens, synthetic fragrances and colourings, mineral oils and SLS
For whom?
All skin types.
Combine with
Grapefruit Passion Cleansing Oil
Manuka Aloe Soothing Face Mist
Luna Goddess Night Serum