Sleepy Head Natural Scented Candle 175gr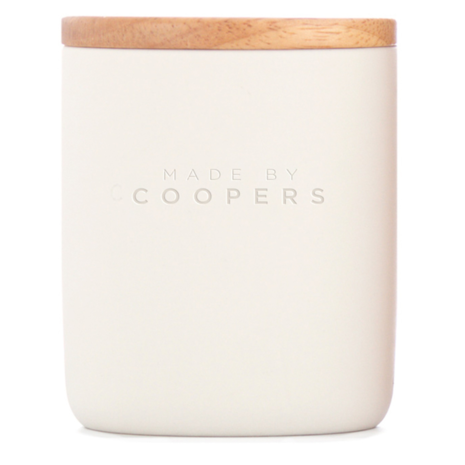 Product description
The perfect scented candle to burn before bed. The calming scent of lavender and frankincense will help you unwind and let go of all the worries of the day. Sleepy Head Natural Scented Candle by Made by Coopers is made from a combination of coconut wax and rapeseed wax. This natural composition is sustainable and provides a cleaner burn. The Made by Coopers scented candles are hand-poured to ensure a consistent fragrance experience and a long life: the candle will burn for up to 34 hours!
Ingredients
Organic lavender. Calms and relieves anxiety and stress.
Frankincense. Calming and relaxing.
All benefits
Natural scented candle with coconut wax and rapeseed wax
Durable and 100% natural
Hand-poured for a consistent fragrance experience
Burns up to 34 hours
With essential oils of lavender and frankincense
Perfect for use before bed
Calms the mind
Vegan and cruelty free
Free from parabens, synthetic fragrance and colour, mineral oils and SLS