Sleepy Head Bath Salt 500gr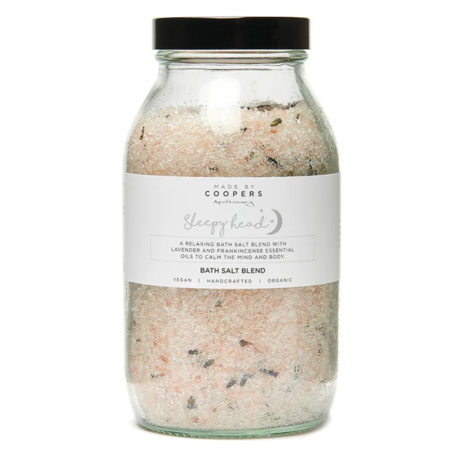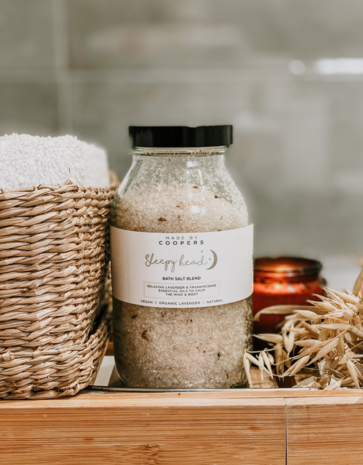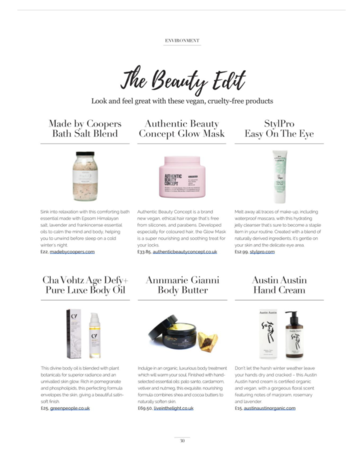 Product description
Ready to go to sleep? Not before taking a bath with Sleepy Head Bath Salt Blend from Made by Coopers. This natural, vegan bath salt based on Himalayan and Epsom salts is rich in minerals and magnesium. It provides relief from tired muscles and leaves the skin silky smooth. The essential oils of lavender and frankincense bring the mind into a deep state of relaxation. Sleepy Head Bath Salt Blend promotes sleep and calms the mind.
Ingredients
Himalayan and epsom salts. Contain minerals and magnesium, for relief and silky smooth skin.
Organic lavender. Calms and relieves anxiety and stress.
Frankincense. Calming and relaxing.
All benefits
Natural bath salts based on Himalayan and epsom salts
With essential oils of lavender and frankincense
Sustainable and 100% natural
Perfect for use before bed
Promotes the night's rest
Calms the mind
Vegan and cruelty free
Does not contain parabens, synthetic fragrances and colours, mineral oils and SLS