Revive Essential Oil 10ml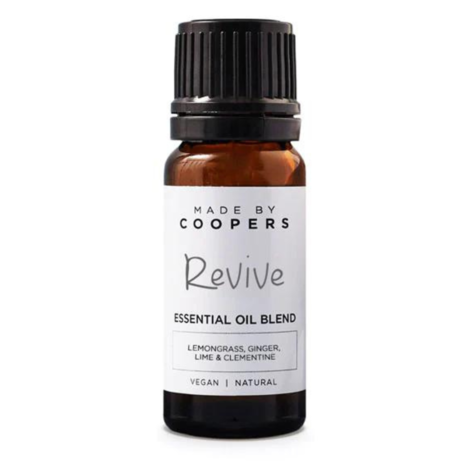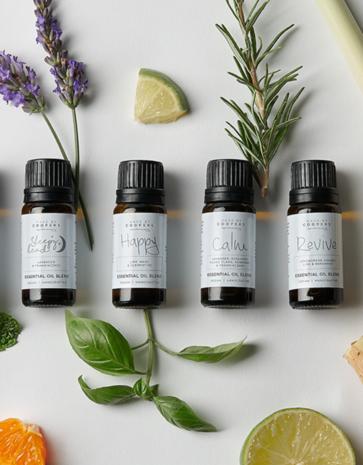 Product description
When in need of an extra energy boost, Revive Essential Oil Blend is the answer. This invigorating, fruity and fresh blend of essential oils of lemongrass, ginger, lime and bergamot will have you starting your day with a smile. Made by Coopers Essential Oil Blends are suitable for use in a diffuser, in an oil burner, as a bath or shower oil and they can be added to massage oils for a fragrant, relaxing massage.
Ingredients
Organic lemongrass. Gives self-confidence and strengthens self-esteem.
Ginger. Stimulating and warming.
Lime. Uplifting and refreshing.
Bergamot. Improves mood, relieves stress and anxiety.
All benefits
Natural essential oil blend
Sustainable and 100% natural
Use in a diffuser, oil burner, as bath or shower oil or add to massage oil
With essential oils of lemongrass, ginger, lime and bergamot
Invigorating and stimulating
Gives energy
Vegan and cruelty free
Contains no parabens, synthetic fragrances and colours, mineral oils and SLS