Retinol Facial Serum 30ml




15% sale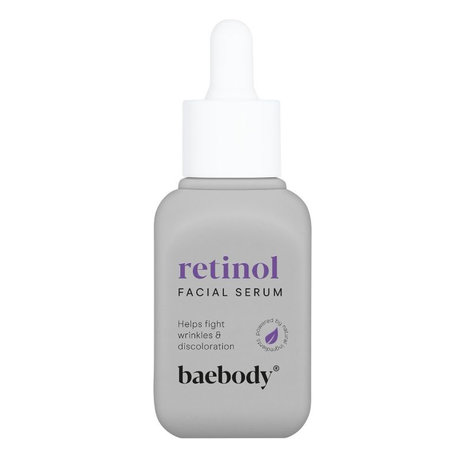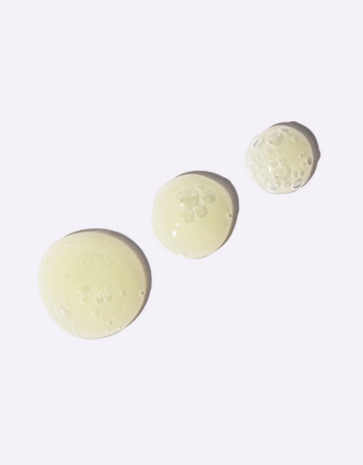 Product description
So you've heard about the wonders of retinol and thinking about including it in your regime? Our lightweight yet intensive Retinol serum absorbs quickly into skin, helping improve the appearance of wrinkles, fine lines, discoloration & hyperpigmentation. Perfectly paired with our Vitamin C Moisturizer, this power duo leaves skin looking radiant and youthful.



Retinol: reduces fine lines & wrinkles by increasing production of collagen. also stimulatse the production of new blood vessels in the skin, which improves skin color including fading age spots.
Vitamin E: when applied topically, this helps nourish and protect your skin from damage caused by free radicals.
Jojoba Oil: anti-inflammatory properties which help to reduce redness caused by drying, and keeps skin calm and comfortable
Green Tea: perfect anti-inflammatory and antimicrobial ingredient that helps with oily skin and blemishes


Ingredients
Aqua (Deionized Water), Cassia Angustifolia Seed Extract (botanical hyaluronic acid), Hamamelis Virginiana Water (Witch Hazel), Glycerin (Kosher, Vegetable), Aloe Barbadensis Leaf Juice (Organic Aloe), Triticum Vulgare Germ Oil (Wheat Germ Oil), Simmondsia Chinensis Seed Oil (Organic Jojoba Oil), Retinol, Tocopheryl Acetate (Vitamin E), Camellia Sinensis Leaf Extract (Organic Green Tea), Propolis Extract, Centella Asiatica Extract (Organic Gotu Kola), Equisetum Arvense Extract (Horsetail), Geranium Maculatum Extract (Wild Geranium), Taraxacum Officinale Extract (Organic Dandelion), Pentylene Glycol, Hydroxyethyl Ethylcellulose, Carrageenan, Polysorbate 20, Potassium Sorbate, Sodium Benzoate, Alcohol, Lecithin, Ethylhexylglycerin.**updated February 14th, 2017Aqua (Deionized Water), Cassia Angustifolia Seed Extract (botanical hyaluronic acid), Hamamelis Virginiana Water (Witch Hazel), Glycerin (Kosher, Vegetable), Aloe Barbadensis Leaf Juice (Organic Aloe), Triticum Vulgare Germ Oil (Wheat Germ Oil), Simmondsia Chinensis Seed Oil (Organic Jojoba Oil), Retinol, Tocopheryl Acetate (Vitamin E), Camellia Sinensis Leaf Extract (Organic Green Tea), Propolis Extract, Centella Asiatica Extract (Organic Gotu Kola), Equisetum Arvense Extract (Horsetail), Geranium Maculatum Extract (Wild Geranium), Taraxacum Officinale Extract (Organic Dandelion), Pentylene Glycol, Hydroxyethyl Ethylcellulose, Carrageenan, Polysorbate 20, Potassium Sorbate, Sodium Benzoate, Alcohol, Lecithin, Ethylhexylglycerin