Restore Room Spray 100ml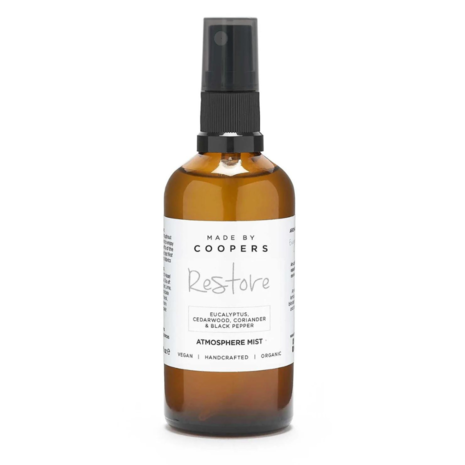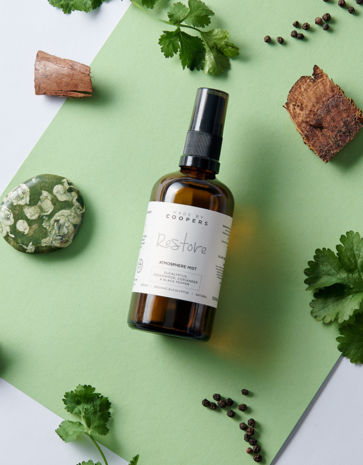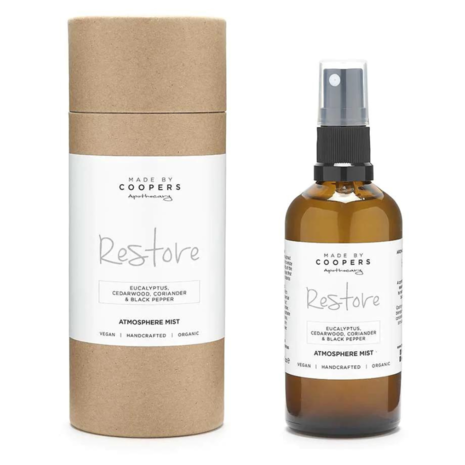 Product description
The spiciest in the Made by Coopers range, Restore Room Spray is a pungent, spicy room spray with essential oils of eucalyptus, cedarwood, coriander and black pepper. Brings calm and keeps emotions in balance. This blend of essential oils is also balanced. Whereas coriander has a stimulating and refreshing effect, cedarwood has a relaxing one. The natural room spray is extra concentrated and therefore has a long-lasting effect.
Ingredients
Cedarwood. Calming and grounding.
Coriander. Stimulating and refreshing.
Eucalyptus. Uplifting yet relaxing.
Organic black pepper. Soothes heated emotions.
All benefits
Natural room spray that balances the emotions
Spicy and tangy
With essential oils of eucalyptus, cedar wood, coriander and black pepper
Economical in use
Lingers a long time
Vegan and cruelty free
Does not contain parabens, synthetic fragrances and colours, mineral oils and SLS