Relaxing Face & Body Oil 100ml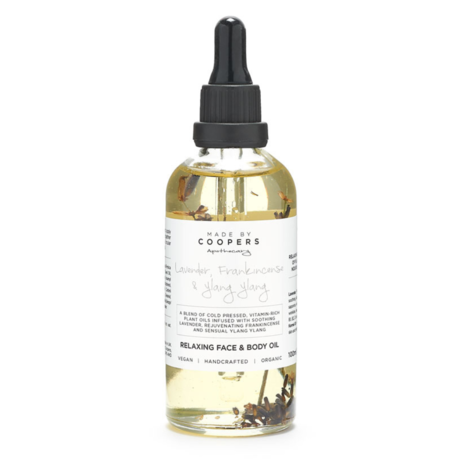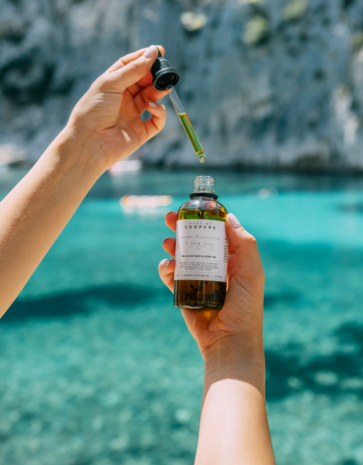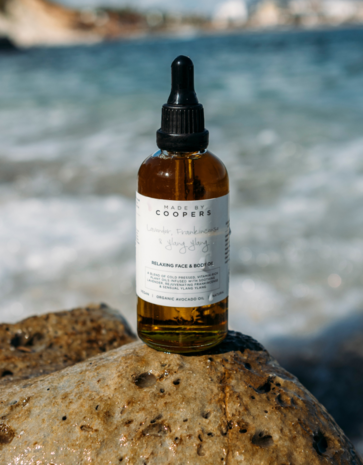 Product description
Nourish, moisturise and protect the body and face with Relaxing Face & Body Oil. This rich oil with argan oil and avocado oil prevents the skin from drying out, reduces fine lines and wrinkles and leaves the skin silky smooth. Argan, avocado, grape seed and cherry seed oils are all oils that are quickly absorbed into the skin and do not feel greasy. The natural oil gives a healthy glow and ensures a radiant complexion. The soothing fragrance of lavender and ylang ylang also has a calming effect on the mind. Relaxing Face & Body Oil improves skin elasticity and stimulates cell renewal, making it perfect for anyone wanting to combat signs of (premature) skin ageing.
Ingredients
Argan oil. Rich in vitamin E, softens the skin and reduces fine lines and wrinkles.
Avocado oil. Rich oil with vitamins A, B1, B2, D and E.
Grapeseed oil. Hydrates dull, dehydrated skin, evens out the complexion and reduces fine lines and wrinkles.
Cherry seed oil. Contains many antioxidants and vitamin A. Reduces dryness and refines enlarged pores.
Lavender. Calms and relieves anxiety and stress.
Ylang ylang. Great stress reliever.
All benefits
Natural face and body oil with argan oil, grape seed oil, cherry seed oil and avocado oil
Absorbs quickly, does not make the skin greasy
Full of antioxidants and vitamins that protect and moisturise the skin
Reduces fine lines and wrinkles
Gives a radiant glow
Sustainable and 100% natural
With essential oils of lavender and ylang ylang
Vegan and cruelty free
Free of parabens, synthetic fragrances and colours, mineral oils and SLS
For whom?