P03 product sample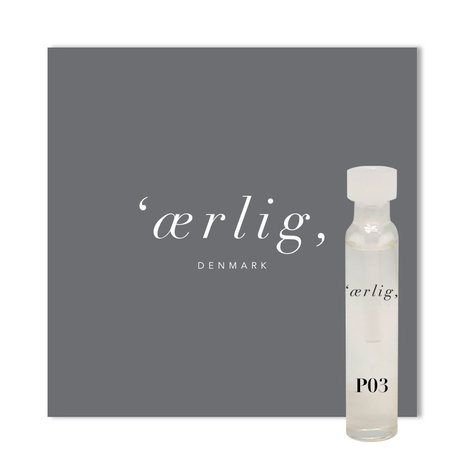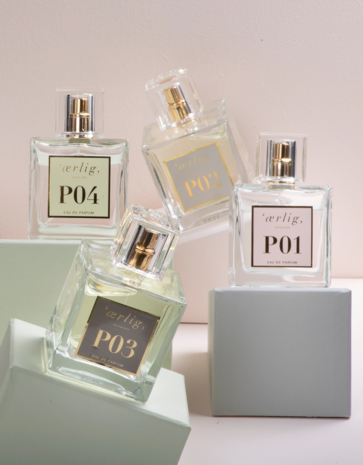 Product description
Eau de parfum - P1 is a fresh, round scent with peony and white musk.
Eau de parfum - P2 is a soft yet intense scent with rose and patchouli.
Eau de parfum - P3 is slightly different: a seductive scent with rose and praline.
Ingredients P1, P2, P3:
Alcohol from organic wheat, perfume.
About ærlig:
ærlig is a brand from Denmark. The founder of the brand has worked in laboratories and as an environmental technician, for many years. Now she's fully dedicated to her passion: making honest, luxurious perfumes.
Promises of ærlig:
- Natural perfume in both ingredients and packaging.
- Organic ingredients.
 The ingredients of ærlig are 90% organic.
- Free of the 26 allergens that the EU Cosmetics Directive believes can cause allergies.
- Free of oils known to cause skin reactions from sun exposure.
- Independently dermatologically tested.
ærlig means honest in Danish.