Happy Room Spray 100ml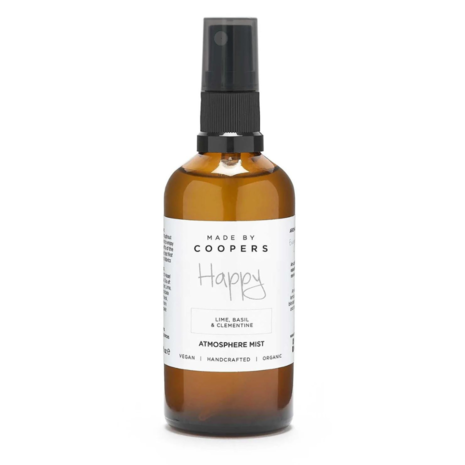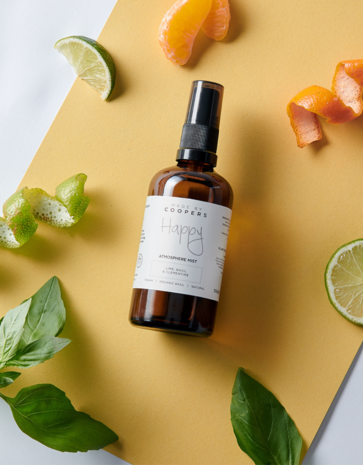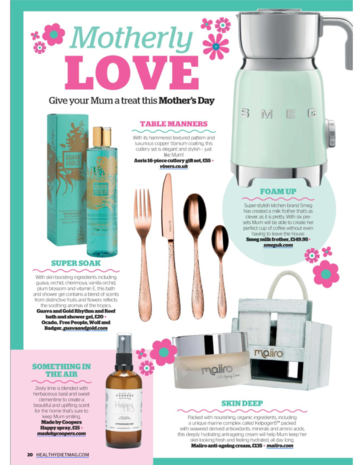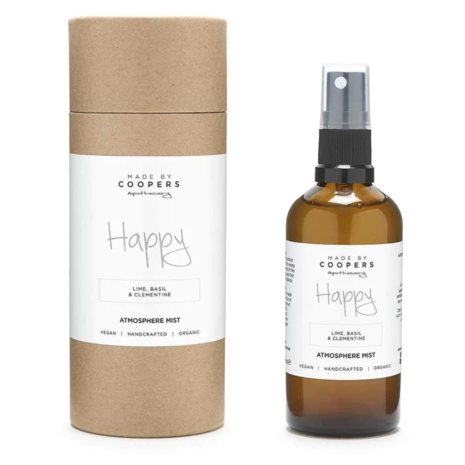 Product description
A good feeling in a bottle: that's the Happy Room Spray from Made by Coopers. Just a few sprays of this scent will make you feel happy and peppy, quickly dispelling feelings of melancholy and gloom. The fruity blend of three essential oils provides a natural and aromatherapeutic way to lift your spirits. Basil gives energy, clementine improves your mood and lime refreshes. You can use the spray throughout your entire house to create a happy house, as well as on your pillows and bedding, literally banishing negative energy. The Happy Room Spray is perfect for use as a natural air freshener in bedrooms, bathrooms or living rooms. You can also use it to freshen up your yoga or workout mats. The spray is made with organic ingredients, handmade and packaged in a glass bottle.

This is what the Made by Coopers Happy Room Spray does for you
  Natural aromatherapeutic effect: uplifting and mood-boosting
  Gives a good feeling and makes you happy
  Refreshes the entire house, can also be used on pillows and bedding

How to use Made by Coopers Happy Room Spray
In a room: spray a few pumps into the air throughout the space.
On linen and bedding: hold the spray about 30 centimetres above the fabric and spray a few pumps in sweeping motions.
On yoga and workout mats: spray a few pumps on the mat to refresh it instantly.

Active ingredients
Basil: energising and peppery, relieves stress.
Clementine: uplifting and zesty. Enhances mental clarity and boosts mood.
Lime: uplifting and refreshing. Alleviates anxiety and depression.

All benefits
With an uplifting aromatherapeutic effect
Vegan; registered by The Vegan Society
Handmade with organic ingredients and sustainably produced
Dispels negative energy
Alleviates feelings of anxiety and depression
Refreshes your linen, also suitable for yoga and workout mats
Cruelty-free
100% free from parabens, SLSs, mineral oils, palm oil, sulphates, artificial colours and synthetic fragrances
Can be used in all spaces as a natural air freshener
Combine Made by Coopers Happy Room Spray with:

Made by Coopers Revive Room Spray

Made by Coopers Happy Essential Oil Blend

Ingredients/INCI-list
Spring Water, Witch Hazel Distillate, Essential oils of Lime, Basil*, Clementine, Polysorbate 20, Phenoxyethanol & Ethylhexylglycerin

*=certified organic ingredient

Caution
Test before use on an invisible piece of linen/fabric. Keep away from children and pets. Do not drink. In case of contact with eyes, rinse thoroughly with cold water.