Focus Room Spray 100ml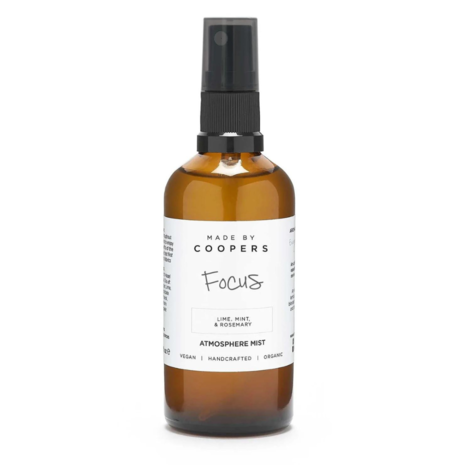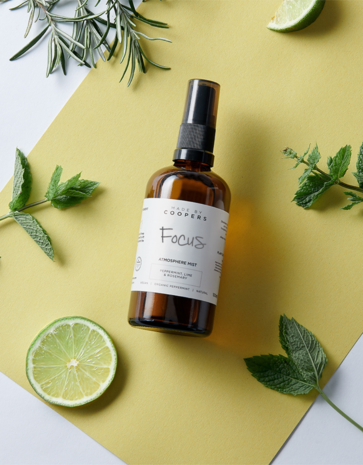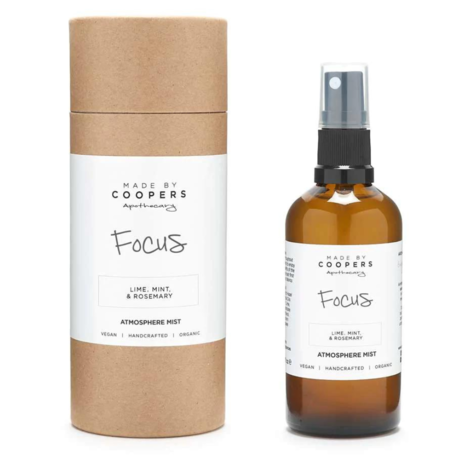 Product description
Deadline to meet? Focus Room Spray from Made by Coopers will energise you and keep you going for hours. The essential oils of lime, mint and rosemary help to focus, refreshingly transforming negative thoughts into something positive. This stimulating home fragrance works wonders when you lack energy and is the perfect pick-me-up during or after exercise. Because the room spray is extra concentrated, the fragrance lingers for a long time.
Ingredients
Lime. Refreshing and uplifting.
Mint. Vitalising and purifying.
Rosemary. Dispels negativity, strengthens self-esteem.
All benefits
Natural room spray that invigorates and energises
Helps to focus and concentrate
With essential oils of lime, mint and rosemary
Perfect for use before, during or after exercise
Economical in use
Lingers long
Vegan and cruelty free
Does not contain parabens, synthetic fragrances and colours, mineral oils and SLS