Coffee & Mint Body Scrub 250gr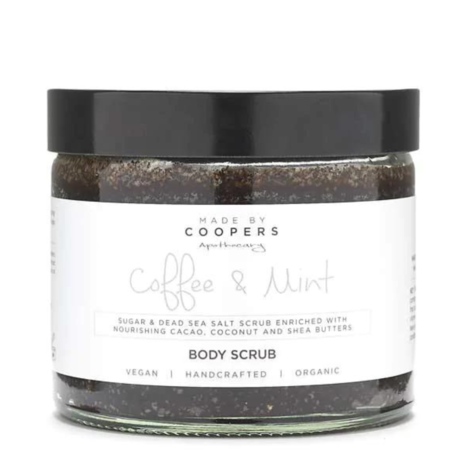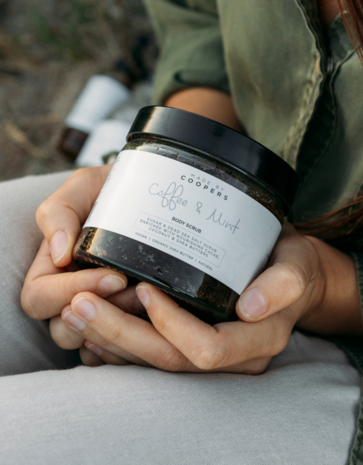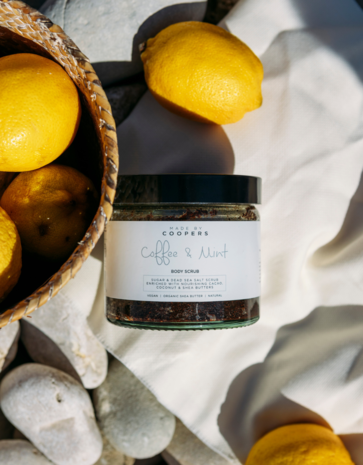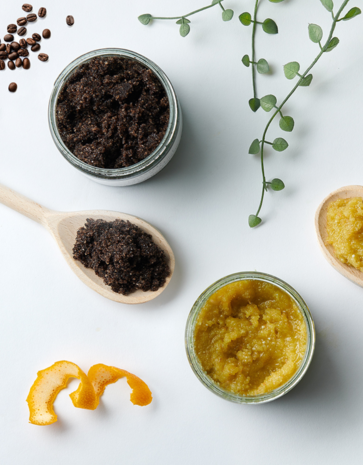 Product description
Gently but effectively exfoliate dead skin cells with Made by Coopers Coffee & Mint Body Scrub. This natural scrub with Dead Sea salt, ground coffee and cane sugar polishes the skin, making way for a new, radiant skin surface. Coffee stimulates blood circulation, so the scrub is effective against cellulite and stretch marks. Coconut oil hydrates the skin during and after exfoliation, while shea butter keeps the skin hydrated. The invigorating scent of peppermint gives you a flying start to the day.
Ingredients
Cane sugar. Exfoliates gently.
Fairtrade coffee. Stimulates blood circulation and works against cellulite and stretch marks.
Peppermint. Cheers you up and gives you energy.
Coconut oil. Moisturising and nourishing.
Dead Sea salt. Contains 21 minerals that soothe and calm dry skin.
All benefits
Mild body scrub with the invigorating scent of peppermint
Based on Dead Sea salt, cane sugar and ground coffee
Gently exfoliates the skin
For smooth, radiant and silky skin
Stimulates blood circulation thanks to coffee
Gives a healthy glow
Sustainable and 100% natural
Vegan and cruelty free
Does not contain parabens, synthetic fragrances and colours, mineral oils and SLS