Blood Orange & Mango Body Scrub 250gr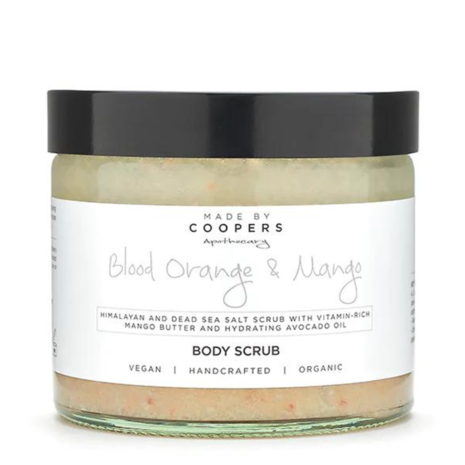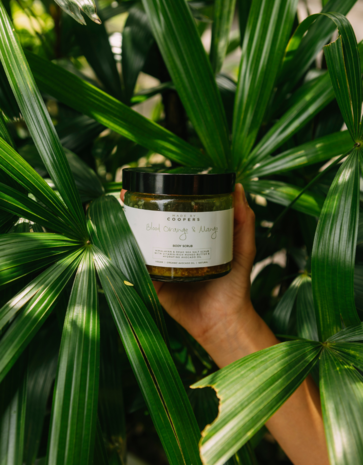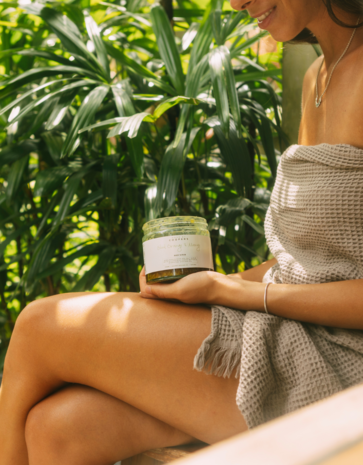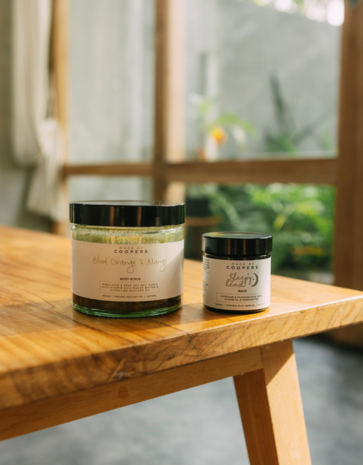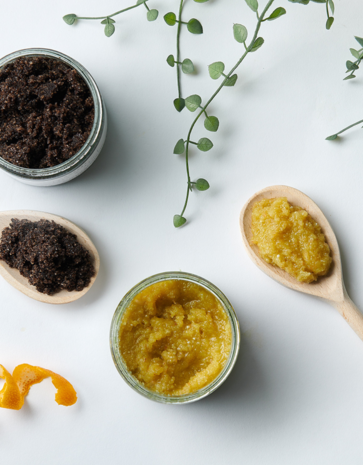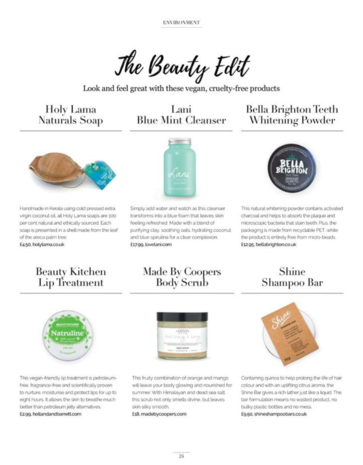 Product description
Do you want to step out of the shower feeling fresh and invigorated in the morning? No problemo with the Blood Orange & Mango Body Scrub from Made by Coopers. This organic body scrub, based on Dead Sea salt, Himalayan salt and cane sugar gently polishes your skin, removing dead skin cells and dullness to reveal a smooth, silky and glowing complexion. Avocado oil and coconut oil hydrate the skin during and after exfoliation, while vitamin-rich mango butter provides intensive nourishment. Vitamins A, B1, B2, C, D and E protect the skin and help slow down the skin ageing process. The fresh scent of blood orange essential oil provides a wow factor at the start of the day, banishing any low moods. The scrub is easy to apply and leaves a nourished but non-greasy feeling. This vegan body scrub is handmade with natural ingredients, sustainably produced and packaged in a glass jar.

This is what the Made by Coopers Blood Orange & Mango Body Scrub does for you
  Natural aromatherapeutic effect: invigorating and uplifting
  Exfoliates and nourishes dry skin, leaving it silky smooth
  Has a skin-repairing and anti-ageing effect

How to use Made by Coopers Blood Orange & Mango Body Scrub
Step under the running water of the shower and wet your skin. Turn off the tap and scoop a small amount of the scrub from the jar with your hand. Apply the scrub to your skin and add more as needed. Gently massage the scrub over your skin and rinse well. Your skin will be silky smooth! You can use the scrub once or twice a week.

Active ingredients
Himalayan salt: contains up to 84 minerals that restore and soothe damaged skin. It also stimulates cell renewal.
Dead Sea salt: contains 21 minerals that soothe and calm dry skin.
Cane sugar: gently exfoliates the skin.
Avocado oil: nourishing, rich oil full of vitamins A, B1, B2, D and E.
Coconut oil: hydrating and nourishing.
Mango butter: extremely nourishing and rich in vitamins A, C and E. Fights free radicals and helps slow down the skin ageing process.
Essential oil of blood orange: can reduce and treat skin conditions.

All benefits
With an invigorating and uplifting aromatherapeutic effect
Gently exfoliates the skin
Has skin-restoring and anti-ageing effects due to the blood orange essential oil
Blood orange and mango butter give the organic body scrub a fresh scent
Nourishes the skin and stimulates cell renewal
Provides a smooth, silky skin with a beautiful glow
Organic body scrub based on cane sugar, Himalayan salt and Dead Sea salt.
Handmade with natural ingredients and sustainably produced
Vegan; registered by The Vegan Society
Cruelty-free
100% free from parabens, SLSs, mineral oils, palm oil, sulphates, artificial colours and synthetic fragrances
Combine Made by Coopers Blood Orange & Mango Body Scrub with:

Made by Coopers Superfood Face Firming Serum

Made by Coopers Comforting Face & Body Oil

Ingredients/INCI-list
Dead Sea salt, Himalayan salt, cane sugar*, coconut oil*, avocado oil*, mango butter*, blood orange essential oil*, vitamin E

*=certified organic ingredient

Caution
Keep away from children and pets. Do not eat. In case of contact with eyes, rinse thoroughly with cold water. Do not use on the face or damaged skin.