Blood Orange & Mango Body Scrub 250gr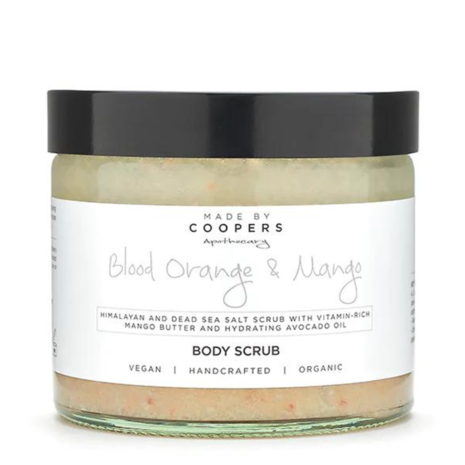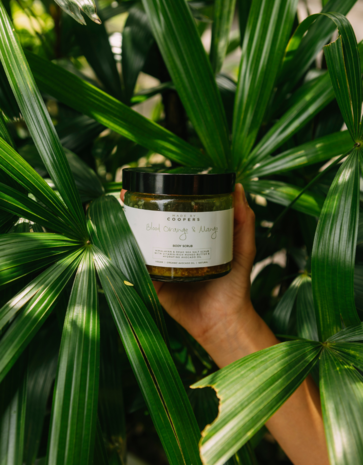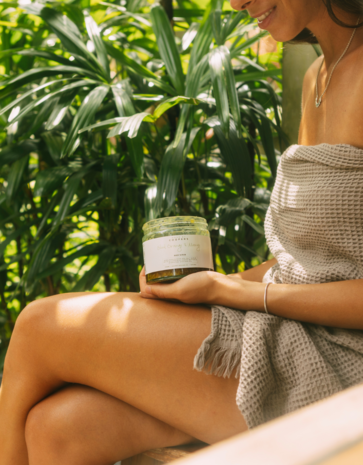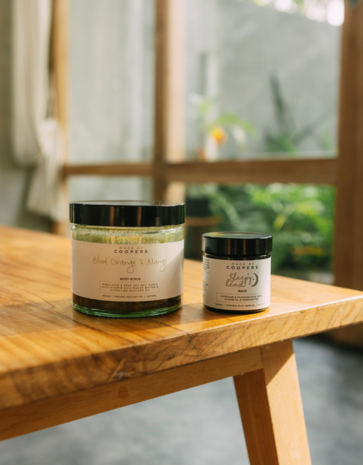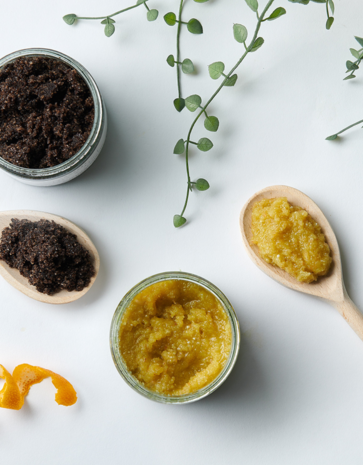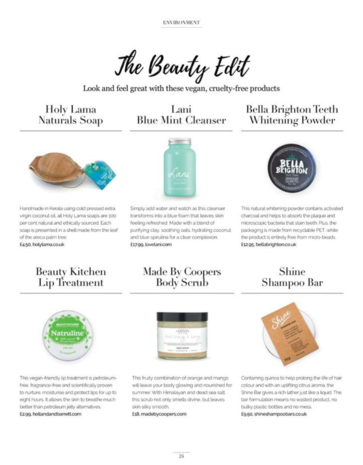 Product description
Dead skin cells and a dull complexion are a thing of the past after a gentle exfoliation with Made by Coopers Blood Orange & Mango Body Scrub. This natural scrub with Dead Sea salt, Himalayan salt and cane sugar polishes the skin, making way for a new, radiant skin surface. Avocado oil and coconut oil moisturise the skin during and after exfoliation, while mango butter keeps the skin hydrated. Vitamins A, B1, B2, C, D and E protect the skin and help slow down the ageing process. The fresh scent of blood orange gives the day a kick start.
Ingredients
Avocado oil. Nurturing and full of vitamins A, B1, B2, D and E.
Cane sugar. Exfoliates gently.
Coconut oil. Moisturising and nourishing.
Dead Sea Salts. Contains 21 minerals that soothe and calm dry skin.
Himalayan salt. Contains 84 minerals that soothe and restore damaged skin and stimulate cell renewal.
Mango butter. Extremely nourishing and rich in vitamins A, C and E. Fights free radicals and helps slow down the skin's ageing process.
All benefits
Mild body scrub with the fresh scent of blood orange
On the basis of Dead Sea salt, Himalayan salt and cane sugar
Gently exfoliates the skin
For smooth, radiant and silky skin
Gives a healthy glow
Sustainable and 100% natural
Vegan and cruelty free
Does not contain parabens, synthetic fragrances and colours, mineral oils and SLS